Basic Service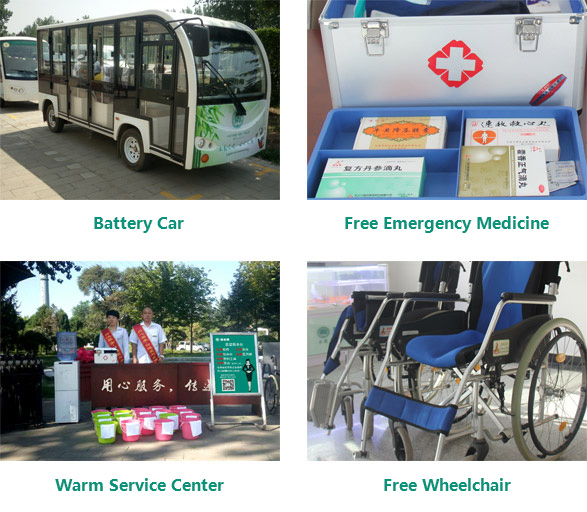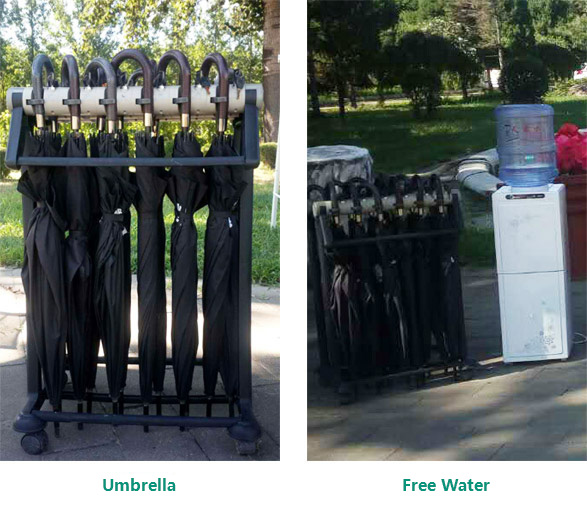 Battery Car, Free Wheelchair, Free Water, Free Emergency Medicine, Umbrella
Burial Service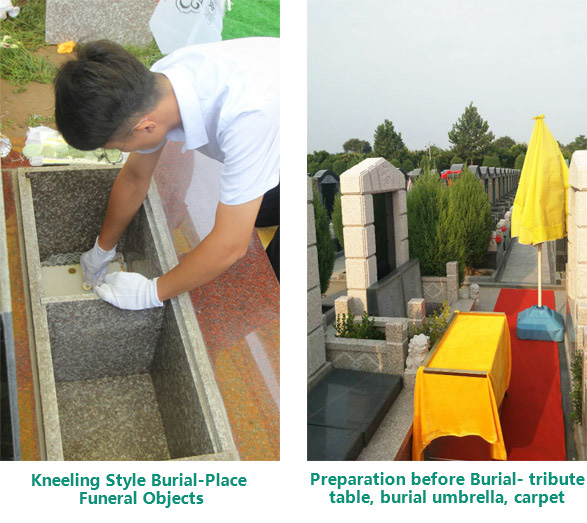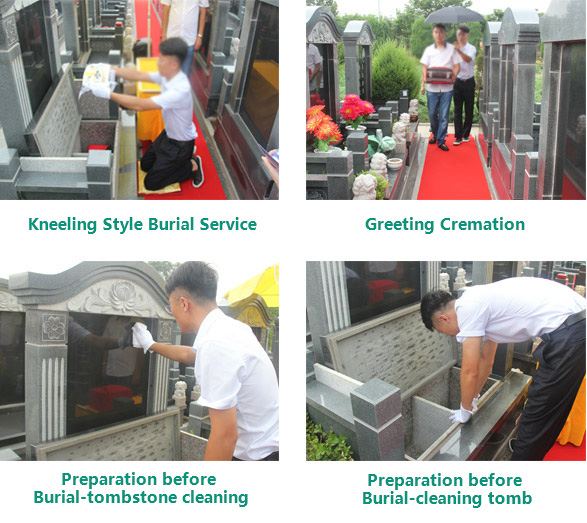 Holding the purpose of "Customer First, Service Best", we integrate modern funeral culture in traditional sacrificial folk custom to better demonstrate the humanization, civilization and standardization of funeral service. Our professional burial liturgy team will free you from worries.
Final-Farewell Service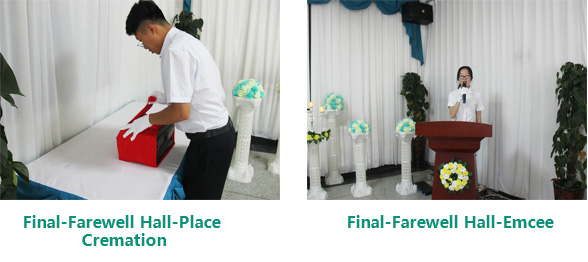 Hosted by professional emcee, we provide projector screen, stereo equipment and respect platform with the elegance feature, with fresh flowers as decoration according to the requirement of the relatives to display reminiscent video about the deceased's honorable deeds or the diligent life struggling for the family to present the inheritance of identity and culture and bid farewell to the deceased in a civilized way.
Substituted Sacrifice and Sweep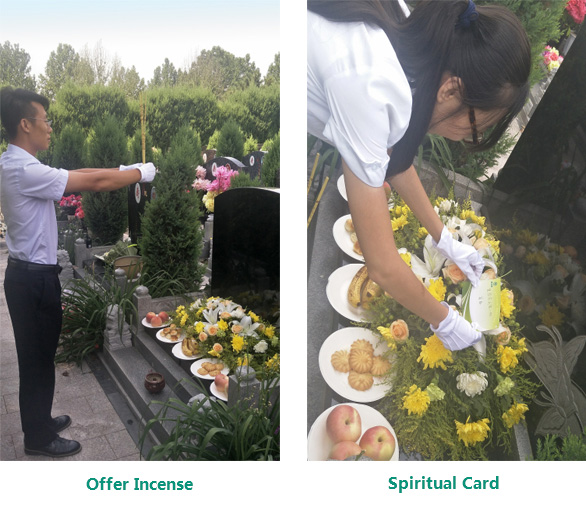 For the customers in foreign land, or unable to present at the grave due to tight schedule, we can substitute to sacrifice and sweep the tomb, and the whole liturgical process will be recorded with photo or video, which can be transmitted to the customers' mobile phone or mailbox, so that customers can worship the deceased, express mourning any time and any place to compensate for their regret.
Memorial Tablet Service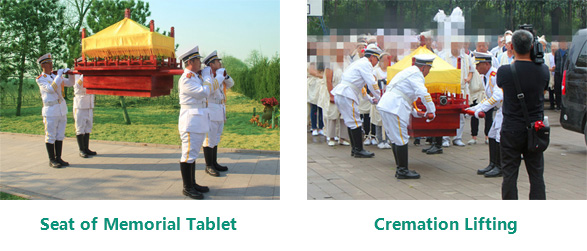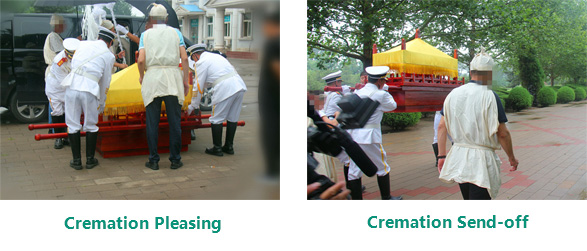 The cremation urn will be pleased to the seat of memorial tablet, four liturgical soldiers will lift the coffin sedan to shoulder to express the respect to the deceased, the direct relatives will carry the portrait of the deceased and memorial tablet standing behind the memorial platform followed by other relatives and friends to express their reluctance to pay last respect to the deceased; the four liturgical soldiers will send the deceased off for the last trip by the help of relatives' who pull the memorial platform, which is solemn and grave as a way to express the relatives' grief and nostalgia to the deceased.
Tomb Cleaning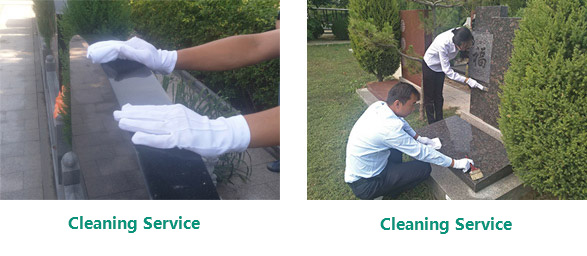 In order to make the deceased rest in a clean and warm place, we specially provide careful cleaning service, which can keep the tombstone dustless, no sundry on tomb to satisfy the customer's wish of express filial duty; and we have offered monthly, quarterly and yearly cleaning standard according customer's requirements, once a week to assure the tombstone clean and bright.
Storage Service